Choosing an Orthopaedic Clinic in The Time of COVID-19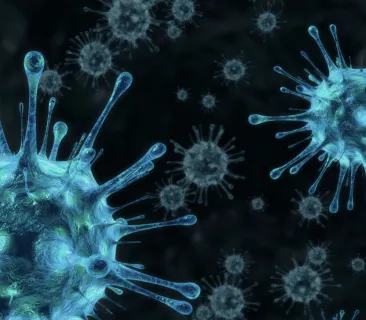 Despite the looming threat of COVID-19, the doors of Pinnacle Orthopaedics remain open for patients who still need the services of our expert orthopedic doctors. The safety of our patients and community is our top priority!

If you are looking for high-quality services of a qualified orthopaedic specialist, here are some reasons why you should choose us at Pinnacle Orthopaedics:

1. We take the safety of our patients very seriously
Pinnacle Orthopaedics continues to monitor the COVID-19 situation through the Centers for Disease Control and Prevention. We observe strict infection control precautions to ensure the safety of our patients, physicians, staff, and community.
Along with routine disinfection and wearing protective equipment, we also screen every person who enters our facilities, and we space appointments to limit social contact. All our staff are skilled and knowledgeable in precautionary and preventive measures to minimize the risk of spreading the virus.
2. Our qualified orthopaedic doctors are available to attend to your medical needs
Physicians at Pinnacle Orthopaedics continue to provide patients with high-quality medical care. We have a roster of competent, fellowship-trained physicians who:
Specialize in the care and treatment of the foot, ankle; hand and wrist, and more

Repair limb deformities


Perform total joint replacement surgery

Have expertise in sports medicine
Moreover, we also offer rehabilitation, physical and occupational therapy, and workers' compensation services. Our team is composed of physicians, nurses, and therapists who will be with you every step of the way to ensure a full recovery.
3. We value accessibility, especially in the time of COVID-19
Availability and accessibility of health facilities are of great importance now more than ever, when everyone is being advised to stay home and limit movement as much as possible. However, we strongly encourage patients to request an appointment as we are spacing consultations to serve you better. Pinnacle Orthopaedics Clinic now offers same-day appointments. In most cases, depending on the level of care you need and the time of day when you call, you'll be seen by a physician that day.
Reach out to our friendly staff, who will be more than happy to assist you:
Phone: 770-427-5717

Fax: 770-429-8520

Get in touch through our contact page
The material contained on this site is for informational purposes only and DOES NOT CONSTITUTE THE PROVIDING OF MEDICAL ADVICE, and is not intended to be a substitute for independent professional medical judgment, advice, diagnosis, or treatment. Always seek the advice of your physician or other qualified healthcare providers with any questions or concerns you may have regarding your health.