Our Surgery Center
At Pinnacle, we are constantly striving to increase the level of service and convenience we offer to our patients. Therefore, we have invested in building an On-Site Ambulatory Surgery Center in our Woodstock location.
This Ambulatory Surgery Center (ASC) is a fully functioning operatory for patients who are undergoing minor, outpatient surgeries. Our Pinnacle Surgery Center Woodstock opened in August of 2011 with the first case performed on August 24th. Since then, hundreds have been performed offering our patients the convenience of having same day surgeries closer to home.
For more information about the procedures performed in the Pinnacle Surgery Center Woodstock, speak to your Pinnacle physician. For general questions call 770-926-6975.
Location Details
Download Brochure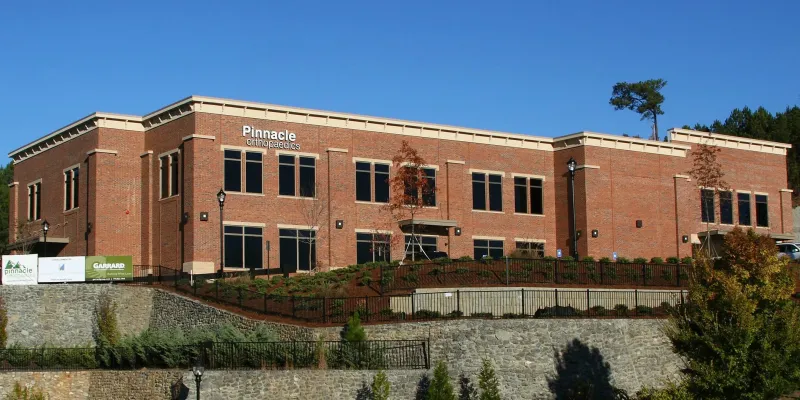 The Pinnacle Orthopaedics Surgery Center in Woodstock is accredited by the Accreditation Association for Ambulatory Health Care, Inc.