Urgent Care: Walk-in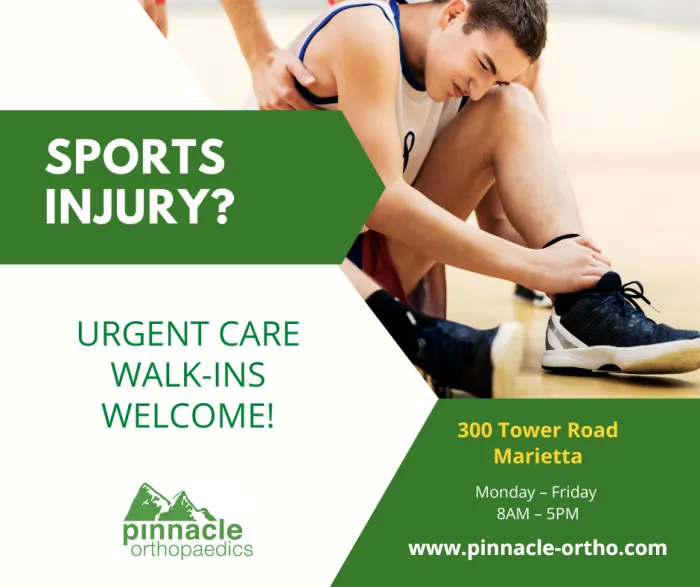 Don't wait when you are in pain!
Orthopaedic Urgent Care: Walk-in
Monday - Friday, 8am - 5pm (Closed for lunch from 12PM - 1PM)
300 Tower Road, Marietta
Strains and sprains
Closed fractures
Painful, swollen or injured joints
Back and neck injuries
At Pinnacle Orthopaedics, we understand that orthopaedic injuries can happen at any time, which is why we offer urgent care walk-in services. Our orthopaedic urgent care clinic is open Monday through Friday from 8:00 am to 5:00 pm at our Marietta location, and no appointment is necessary. Our team of experienced orthopaedic specialists is ready to provide prompt and effective treatment for a wide range of injuries, including fractures, sprains, strains, and dislocations. We also offer on-site X-rays and MRI scans to help diagnose and treat your injury as quickly as possible. If you are in need of urgent orthopaedic care, come to Pinnacle Orthopaedics and let us help you get back to the life you love!