Thanks for printing! Don't forget to come back to Pinnacle Orthopaedics for fresh articles!

Rehabilitation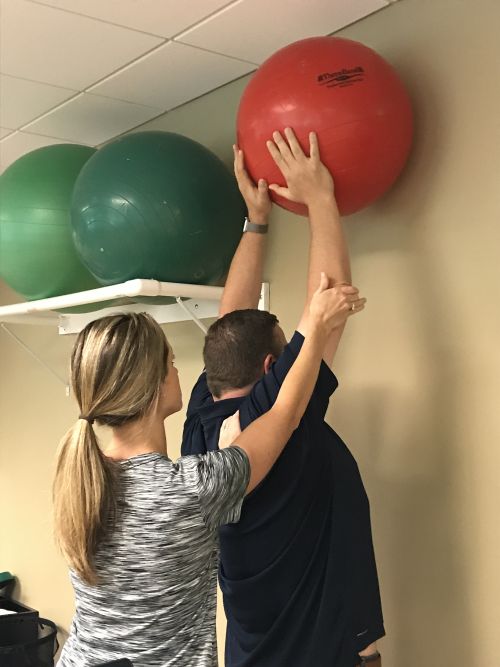 The therapists at Pinnacle Rehabilitation work very closely with the physicians at Pinnacle Orthopaedics to execute each patient's individualized plan of care. This team approach allows us to return the patient back to work or play as quickly and effectively as possible.
The Canton, Hiram, Marietta and Woodstock offices all have on-site rehabilitation facilities. These centers have full-service, outpatient orthopaedic gyms, strength and aerobic equipment and various other modalities. As long as we participate in your insurance plan, we accept referrals from family practitioners and orthopaedists, as well as from the business community with occupational health needs.
To contact Rehabilitation Departments at our various locations, please call:
Canton: 770-721-8160
Hiram: 678-453-5717
Marietta: 770-499-9918
Woodstock: 770-926-6520
Physical Therapy
Physical Therapists (PTs) and Physical Therapist Assistants (PTAs) are highly-educated, licensed health care professionals who can prevent physical injury and dysfunction, treat and reduce or eliminate pain and restore overall functional mobility after surgical interventions or non surgical injuries.
Physical Therapists examine, diagnose, and evaluate physical problems that may or may not be associated with pain. Through patient specific interventions such as manual therapy techniques, functional movement corrective exercises, flexibility and strengthening programs, restoring proper body mechanics and palliative (pain) modalities, PTs and PTAs help return patients to their prior level of function.
Learn more about Physical Therapy at Pinnacle Orthopaedics.
Occupational Therapy
Occupational Therapy Services are provided to individuals with injuries, disease and dysfunction of the hand and upper extremity. Occupational Therapists analyze a person's daily activites by studying the steps necessary to perform a task or activity, the performance skills required to perform the task or activity, performance or workflow patterns, activity demands, and the physical environment in which the person engages in his or her daily activities.
The Occupational Team at Pinnacle also includes Certified Hand Therapists or CHTs. CHTs are therapists who have a minimum of 5 years of clinical experience and 4,000 or more hours in direct hand therapy practice. These therapists pass a comprehensive test of advanced clinical skills and theory in upper quarter rehabilitation and demonstrate continued professional development and competency.
Patient Forms