Clark H. Glass, M.D.
Specialties
General and Non-operative Orthopaedics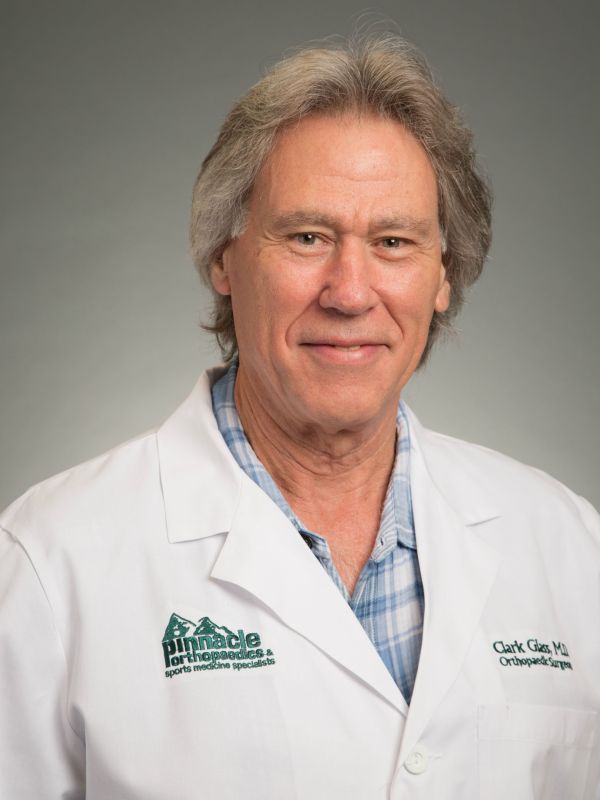 Clark H. Glass, M.D. has been providing orthopaedic care to patients of Pinnacle Orthopaedics for more than 35 years. He is one of Pinnacle's longest serving physicians, having joined the practice in 1979 when it was known as Marietta Orthopedics. His primary practice is located in Marietta, Georgia. He sees patients at the Woodstock and Marietta locations.
Dr. Glass is Board Certified and treats a wide variety of non-operative orthopaedic conditions. He specializes in general orthopaedics, joint pain, musculoskeletal injuries and fracture care.
Dr. Glass received his Doctor of Medicine Degree and his undergraduate Degree from Emory University in Atlanta, Georgia. He completed his general surgery internship at Georgia Baptist Hospital and he completed his Orthopaedic Surgery Residency at Georgia Baptist and Scottish Rite Hospitals.
Dr. Glass is very active in his community and has served as team physician to many local high schools and sporting events. He is a yearly volunteer for Physical Day, an annual community event that Pinnacle offers to high school athletes.
Dr. Glass currently lives in Acworth with his wife and youngest child. He has two sons and two daughters. In his free time he enjoys backpacking, reading and spending time with his family.
Other Resources
Hospital Affiliations
Education & Training
Undergraduate Education
Bachelor of Science in Biology
Emory University
Atlanta, Georgia
Medical School
Doctor of Medicine
Emory University School of Medicine
Atlanta, Georgia
Postgraduate Training
Georgia Surgery Internship
Georgia Baptist Hospital
Atlanta, Georgia
Orthopaedic Surgery Residency
Georgia Baptist Hospital and Scottish Rite Hospital
Atlanta, Georgia
Certifications
American Board of Orthopaedic Surgeons
Professional Organizations
American Academy of Orthopaedic Surgeons
Atlanta Orthopaedic Society
Cobb Medical Society
Georgia Orthopaedic Society
Medical Association of Georgia