Angela Tison DiMare, PA-C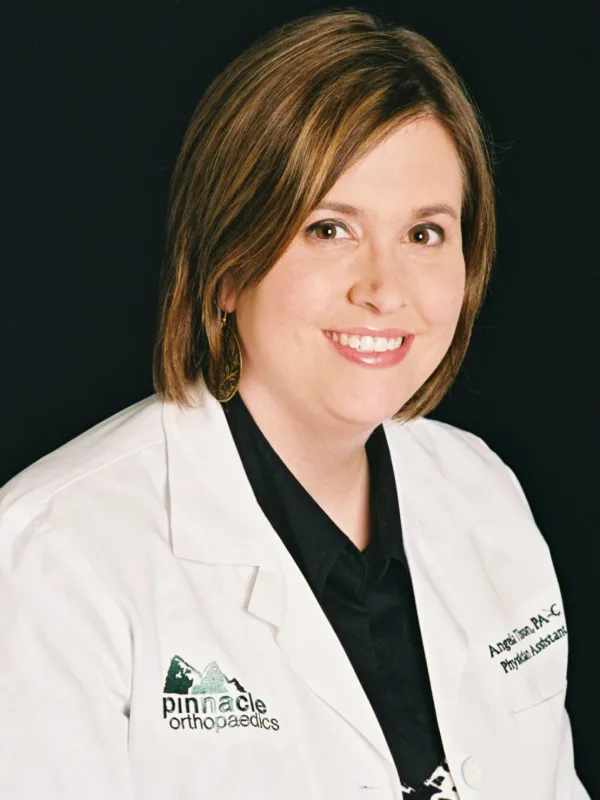 Angela Tison DiMare, PA-C is a Certified Physician Assistant with Pinnacle Orthopaedics. She has been providing medical care to patients in Cobb and Cherokee counties since 2008. Angela's primary practice is located in Marietta, Georgia where she treats patients and assists in surgery under the supervision of Michael Hull, MD.
Angela graduated from the University of North Florida where she graduated with a Bachelor of Science in Health, Sports Medicine, and Athletic Training. She then completed her Master of Arts in Sports Medicine Health Care from the University of Alabama in Tuscaloosa, Alabama where she was awarded Most Outstanding Student. She completed her Master of Health Science in Physician Assistant Studies at the University of South Alabama in Mobile, Alabama. Angela specializes in general orthopaedics and sports medicine. Her professional experience includes sports medicine, orthopaedics, family practice internal medicine, mental health, general and trauma surgery, emergency medicine, pediatrics, ob/gyn, and athletic training.
Angela enjoys being involved in the community and currently lives in Woodstock, Georgia. In her spare time she enjoys reading, traveling, photography, Alabama football, and spending time with her family and friends.
Education & Training
University of South Alabama
Mobile, Alabama
Master of Health Science, Physician Assistant Studies
University of Alabama
Tuscaloosa, Alabama
Master of Arts, Sports Medicine Health Care
University of North Florida
Jacksonville, Florida
Bachelor of Science in Health, Sports Medicine/Athletic Training
Professional Organizations
American Academy of Physicians
Georgia Association of Physician Assistants
National Athletic Trainers' Association