What Patients Must Do to Ensure Successful Physical Therapy
Are you recovering from a surgery or an accident? Or maybe you're someone who suffers from body pains that limit your function. If your answer is yes to these questions, then you might need rehabilitation in the form of physical therapy.
The ultimate goal of physical therapy is to relieve pain, improve quality of movement, and decrease chance or even prevent further injury so patients can function at their best potential. Physical therapy, like all forms of rehabilitation, is a team effort wherein patients and health professionals work together to achieve this goal.
If you're thinking of working with our physical therapists to achieve your goals of less pain and improved function, here are a few tips that will give you the best potential for a successful outcome.
1. Engage and be precise in the evaluation process
During your first appointment, our physical therapist will assess and examine your injury, source of pain and movement patterns. He or she might also ask you about your medical history. Be as precise as you can in answering your PT's questions so that he or she can create the right therapy plan for you. Knowing the background of your health issues can help you both in setting personal goals for the treatment.
Set your goals and communicate those specifically to your therapist. Physical therapists are well trained and versed in many techniques to achieve their rehabilitative goals such as strength and reduction but also to achieve your personal goals.
2. Commit to your appointments
After an assessment, the physical therapist will determine the frequency of visits you will need per week to meet your goals. Give yourself the best chance to achieve your goals by staying committed to these sessions. Consistency is vital to your rehabilitation.
Therapy results will depend on willingness to do the work, per a study in the journal BMC Health Services Research. If you skip sessions, you won't be able to reap the benefits, or you might have to keep extending the therapy because it will take you more time to get your health back on track.
3. Have a dedicated space for exercising
At Pinnacle Orthopaedics, our rehabilitation centers are fully equipped with the latest technology to ensure the best outcome for our patients. Our physical therapists will also give you exercises that can be performed at home, but you must find a dedicated and safe area for these home exercises.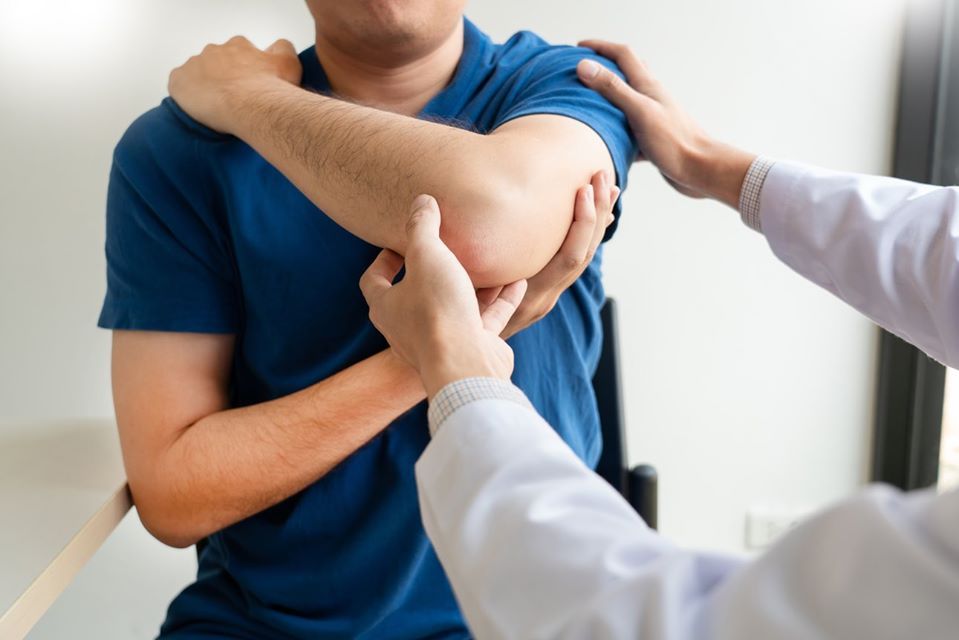 4. Ask questions and raise issues you might have
If the pain persists despite the therapy, don't hesitate to share your concerns with our physical therapists. They are more than happy to answer your questions and modify the plan of care. There may be something you're doing at home or at work that is aggravating the pain, so ask your therapist about it and learn ways to avoid these mistakes.
At Pinnacle Orthopaedics, we make sure that patients feel safe and are given the highest quality of orthopedic care. Our physical therapists and physical therapy assistants, have years of experience in handling all types of orthopedic cases and have helped many patients return to their everyday pain free lives. Nothing short of excellent patient care and teamwork can get patients back on their feet in the shortest possible time.
Find the Best
Physical Therapy
Services Near You!
Pinnacle Orthopaedics is at one with the community. Not only do our healthcare staff get involved in promoting awareness at numerous schools and sporting events, but they also provide exceptional orthopedic services at four convenient locations. With offices located in Canton, Hiram, Marietta, and Woodstock our services are very accessible.
If you still have any questions or wish to consult a member of our staff, please contact Physical Therapy Departments at our various locations:
Canton: 770-345-5717

Hiram: 678-453-5717

Marietta: 770-499-9918

Woodstock: 770-926-6520.
Or inquire on our contact page.
The material contained on this site is for informational purposes only and DOES NOT CONSTITUTE THE PROVIDING OF MEDICAL ADVICE, and is not intended to be a substitute for independent professional medical judgment, advice, diagnosis, or treatment. Always seek the advice of your physician or other qualified healthcare providers with any questions or concerns you may have regarding your health.