What is Orthopedic Trauma
Orthopedic trauma is a severe injury often caused by an external force, including car accidents or falls. The injury may not just be life-altering but may also be life-threatening.
The injury often requires an experienced orthopedic trauma doctor to diagnose and treat the injury appropriately.
What is the Definition of Orthopedic Trauma?
Trauma is hard to define but is generally categorized as a severe injury to the bones and muscles, joints, ligaments, and soft tissue. Though often caused by falls or accidents, they can also be caused by overuse, making athletes vulnerable to orthopedic trauma.
There are many different types of trauma—some life-threatening, so it is so important to see an orthopedic physician. Surgeons who specialize in trauma share a common goal to restore function in the area of injury with immediate diagnosis and treatment.
How is Orthopedic Trauma Treated?
Choosing to seek treatment with an orthopedic trauma physician is critical because of their knowledge and experience. They have experience treating patients with multiple broken bones and fractures in the hip, knee, or shoulder, for example. Many have advanced training in orthopedic surgery, focusing on treating fractures and the joints, so the patient safely recovers and restores the function of the effective area.
Orthopedic trauma physicians work in both hospitals and private practice. In the ER, the trauma surgeon focuses on stabilizing the patient if injuries are life-threatening. Hospitals have orthopedic surgeons on-call or on standby to treat injuries immediately.
Surgeons may also treat orthopedic trauma in specialized orthopedic surgery centers if in-patient hospital care is not necessary.
Orthopedic surgeons are involved in the surgical treatment of patients and non-surgical options. These options may include:
Physical Therapy

Braces and Casts

Rest

Medication for pain management
Some patients require limb lengthening surgery. The surgery is necessary when there is trauma to the growth plate or poorly healed fractures. What is a limb length discrepancy? It is when the arm or leg is shorter than the other.
The goal of recovery involves using the body's capability to regenerate new bone and heal the area around the injury. An operation called an osteotomy is performed where the surgeon will cut the bone that is to be lengthened. It is then stabilized by using fixation devices such as rods and pins.
How Can You Avoid Orthopedic Trauma?
Though many accidents are unavoidable, there are ways to reduce the risk of traumatic orthopedic injuries. Orthopedic physicians have the following suggestions to help reduce the risk of such injuries:
Wear a seat belt when driving

Wear appropriate gear when playing contact sports

Stretch and warm-up before engaging in strenuous exercise

Always wear a helmet when biking
Some specific individuals are prone to injuries that can be traumatic, including the elderly population. They may be more at risk due to weakening of the bones or difficulty with balance.
Physicians suggest:
Wear comfortable and low heeled shoes with traction

Use assistive devices if necessary, such as canes or walkers

Use night lights to avoid tripping when it is dark

Limit clutter and other hazards that may increase the likelihood of falls
Your physician may have other suggestions to help decrease the risk of traumatic injuries based upon your specific lifestyle and overall health.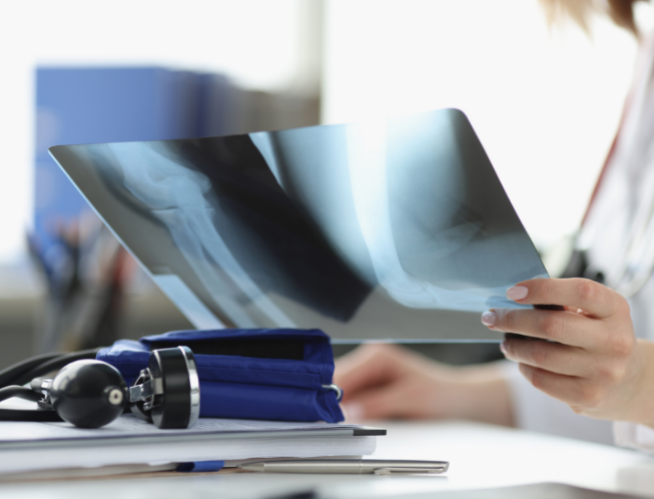 If you need treatment after a traumatic orthopedic injury, we can help! Pinnacle Orthopaedics Surgeons have advanced training in diagnosing and treating traumatic injuries to the bones, joints, and surrounding tissues.
We offer several locations for your convenience:
Our orthopedic doctors use the latest technology and surgical interventions to provide only the best care for our patients. We value high-quality orthopedic care, so our surgeons are fellowship-trained and focus on a range of injuries and orthopedic conditions.
We understand the impact a traumatic injury can have on your life. Put your trust in our experienced team.
Contact us today to learn more.
The material contained on this site is for informational purposes only and DOES NOT CONSTITUTE THE PROVIDING OF MEDICAL ADVICE, and is not intended to be a substitute for independent professional medical judgment, advice, diagnosis, or treatment. Always seek the advice of your physician or other qualified healthcare providers with any questions or concerns you may have regarding your health.