Travel in Comfort: 6 Ways to Prevent Back Pain
Travelling can be an exciting endeavor whether you're backpacking alone or with the whole family. But like with any plan, you are bound to experience some setbacks, especially spending long hours on the road or in the air. One such example is back pain.
Staying in a seated position for long periods of time strains the neck and back muscles. It also puts tons of pressure and stress onto the muscles, joints, and vertebral discs. An already aching back may also worsen by lifting heavy luggage improperly or doing vigorous activities on that day itself.
Fortunately, there are many ways to travel in comfort and enjoy your vacation without pain and function impairment.
How to avoid back pain when traveling?
Are you experiencing back pain whenever you drive or travel? Well, luckily, this does not automatically mean that you have an underlying back condition. Sometimes, the little things we do (or forget to do) can be the culprit for back aches when traveling. To avoid that, here are some important tips you should remember the next time you go out of town:
Observe proper back posture
Poor posture, even for just half an hour, can cause strain to the back muscles and soft tissues. If continued for a prolonged period of time, this strain can then turn into pain and discomfort. The same thing happens during long car drives or airplane rides.
Protect yourself from back aches by ensuring that you're exhibiting proper body posture. Here are some tips you can follow:
Keep your shoulders relaxed and straight. Use the seat as lumbar support to help you properly bear the brunt of your body's weight.

Ensure that your lower back is pressed against the lumbar part of the seat.

Keep your feet planted on the ground.

Make sure the headrest is at the middle part of the head and NOT pushing the neck or top of the head forward.
For long drives, make sure to adjust the driver's seat so you can comfortably reach the steering wheel while still ensuring proper back posture.
Invest in items that can improve back support
Car seats and airport lobbies don't always have the best and most comfortable seats available. So the best thing you can do is bring your own comfort kit to help provide comfort and back support while you travel. Some examples include a neck pillow, lumbar pillow, footrest, cushiony blankets, or a small, ordinary pillow.
Furthermore, you should also invest in rolling luggage instead of a carry-on since the former can help distribute the bag's weight evenly on your shoulders. Plus, you should also pack light and use mobility assistance whenever possible.
Take a much-needed break
Being stagnant for an extended period puts pressure on the spine, causing sciatic nerve pain and back spasms. This tends to happen in any body part if they stay immobile longer than necessary.
So when you're traveling, make sure to take stretch breaks every hour or so. You can do simple stretches, take short walks, or just change your position every 30 minutes. If you're the driver, make sure to take quick rest stops or have someone you can take turns with so you're back won't suffer.
Manage your stress
Contrary to popular belief, stress is a health issue that affects every aspect of your well-being, including your physical body. Studies suggest that emotional and psychological distress can cause back pain, among other health problems.
When stressed out, the body releases specific stress hormones (e.g., cortisol, adrenaline), stimulating the body's fight or flight response. This then results to involuntary muscle tightening, which, when prolonged, can cause pain and discomfort.
Here are some tips on how you can make your next travel hassle and stress-free:
Plan everything ahead to avoid hassles and last-minute problems.

Bring a book or put on some music as you travel towards your destination.

Enjoy your travel by putting your mind off of work and focusing on your vacation.

Learn some basic relaxation techniques, such as breathing exercises.
Consider your body when making travel plans
When people travel, they often go all-out and enjoy every minute of their leisure time as much as possible. As a result, their bodies suffer since they try to pack every kind of activity inside their minimal time.
If you're worried about back aches, then you should take it easy and consider your body when making activity plans. For example, if you already have a mild back problem, you can do a layover flight instead of a direct one to give your body time to stretch and move around.
You should also take ample rest in between activities to avoid overexerting your muscles. Do every vigorous activity you want, just don't jampack them all in a day.
Consult your doctor
If you already have an existing back condition that gets triggered when you travel, then you can consult your doctor so they can give you the appropriate medications needed to ease your pain.
Additionally, your doctor can give you injectable medications that provide pain relief for weeks. Plus, your orthopedic doctor can teach you simple techniques and exercises to prevent and manage back pain while traveling.
However, for someone who has been experiencing persistent back pain, especially when traveling, then you need to consult a spine doctor immediately.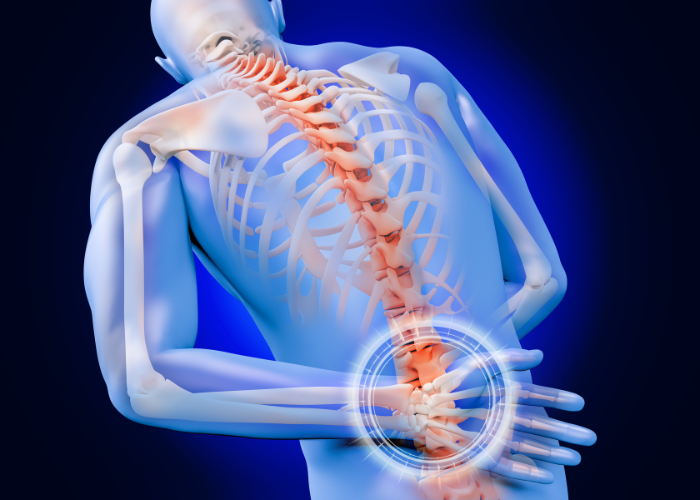 Where to find the best spine doctor in Georgia?
At Pinnacle Orthopaedics, we provide the highest quality of medical care for patients with various orthopedic problems. Our board-certified orthopedic doctors specialize in performing numerous treatment services一from physical therapy to ambulatory surgical procedures.
Contact us now to start your consultation or visit one of our five locations conveniently located near you:
The material contained on this site is for informational purposes only and DOES NOT CONSTITUTE THE PROVIDING OF MEDICAL ADVICE, and is not intended to be a substitute for independent professional medical judgment, advice, diagnosis, or treatment. Always seek the advice of your physician or other qualified healthcare providers with any questions or concerns you may have regarding your health.