The Role of Occupational Therapy for Rehabilitation
Having an orthopedic injury is a life-changing experience. Depending on the type and extent of your injury, it can significantly restrict your daily activities and affect your quality of life.
Getting back to full health after an orthopedic injury requires patience and commitment to the recovery process. The healing stage may take several months and can be challenging, but with the help of occupational therapy, you can get your independence back in all areas of your life.
What is occupational therapy?
Occupational therapy is a form of therapy that helps patients recuperate from an illness, physical injury, or disability through the therapeutic performance of daily activities.
Examples of these activities include:
Eating without others' help

Taking a bath

Getting dressed

Brushing your teeth

Going to the bathroom

Cleaning and cooking

Moving around (sitting, walking, standing)

Doing job-related activities
An occupational therapist can help patients by creating individualized interventions that aim to prevent, develop, or regain skills and body functions.
Occupational therapy usually includes the following services:
During an individualized assessment, the occupational therapist helps the patient to determine their needs and goals. The information is used to create an intervention plan that specifically caters to the patient's individual needs.
The occupational therapist helps the patient perform the activities detailed in the customized intervention plan. The plan consists of carefully chosen activities that are related to or can prepare the patients for actual activities they will be doing after rehabilitation. These daily activities are designed to improve the patient's ability to do everyday activities.
The outcome is evaluated to determine if the goals are being met. The occupational therapist also evaluates if there is a need to make changes in the plan or add therapeutic interventions.
Who needs occupational therapy?
Patients who had a musculoskeletal injury can regain and relearn skills needed to perform activities of daily living through occupational therapy. Musculoskeletal injuries are injuries to the bones, fascia, cartilage, ligaments, muscles, and tendons such as:
Arthritis

Bone fracture

Bursitis

Carpal tunnel syndrome

Fasciitis

Sprains and strains

Nerve compression syndrome

Tendonitis

Tennis elbow

Nerve compression syndrome
Occupational therapy can also benefit patients who underwent orthopedic surgeries such as total joint replacement surgery and spine surgery.
What is the difference between occupational therapy and physical therapy?
Occupational therapy and physical therapy are both essential to rehabilitation. Both of them aim to improve the condition and quality of life of patients and prevent their health status from getting worse.
While physical therapy focuses on restoring the function and mobility of a body part, occupational therapy focuses on improving the patient's ability to perform daily activities. A physical therapist may use a variety of techniques and exercises to help patients improve their mobility.
On the other hand, an occupational therapist uses activities that help patients relearn basic skills they need to function independently. They also use techniques that enhance the fine and gross motor skills required to do activities of daily living and make sure that their patients' environment is favorable for their lifestyle.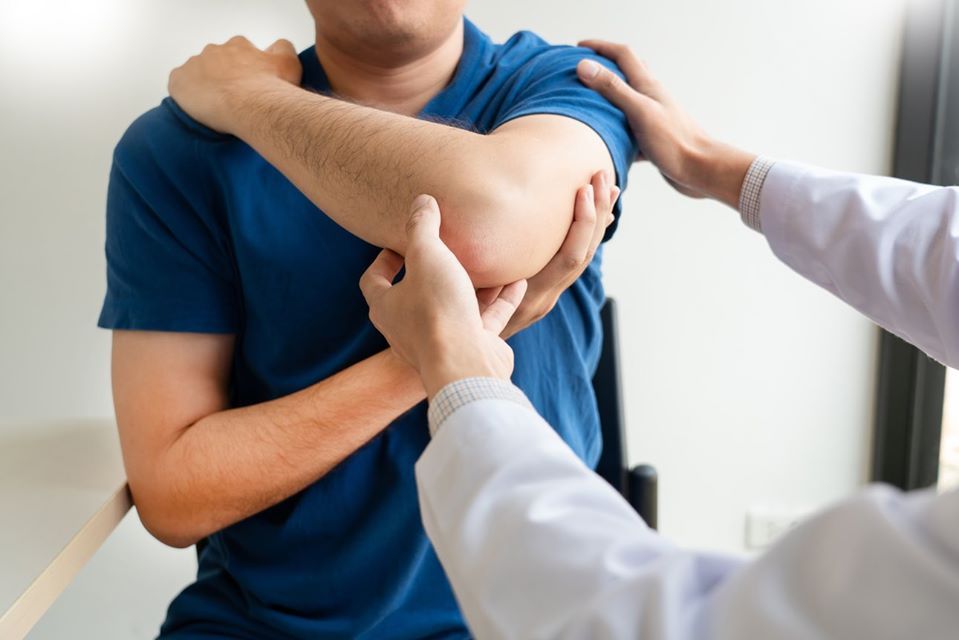 Here's why occupational therapy is very important for rehabilitation
The recovery stage is challenging physically, mentally, and emotionally. Patients who suddenly experience significant limitations in their ability to function and struggle to perform basic activities of daily living may find it hard to adjust to their predicament.
Research has found evidence that there is a strong relationship between a patient's self-image and their ability to perform occupational tasks and fulfill roles. Patients with injuries that hinder their ability to carry out their life roles, participate in activities, and do forms of self-care experience a sense of dysfunction and craving for normalcy.
Occupational therapy can bridge the gap between where the patient is and where they want to be in terms of their functional abilities. Even better, patients who use occupational therapy to improve the quality of their life can also significantly improve their sense of self. These can be achieved by incorporating usual occupational activities in the treatment and recovery plan. Consequently, patients can regain their independence in doing tasks.
What are the benefits of occupational therapy as a form of rehabilitation?
Occupational therapy is a good option for you if you want to experience the following benefits:
Boost patient motivation. Patients are more motivated to participate in therapy because they can see the relationship between the interventions planned by the occupational therapist and their ability to participate in daily activities.

Maintain roles and habits. Patients can preserve and continue to perform their desired roles and functions within their family and community.

Give patients autonomy. Occupational therapists can give patients activities to perform at home in addition to the exercises performed at the clinic.
What is included in an occupational therapy care plan?
The plan of care is customized to the patient's conditions, needs, and goals after rehabilitation. It may include the following:
Therapeutic activities and exercise

Orthosis design, creation, fitting, and training

Energy modification in home, work, or school

Sensory re-education

Mirror therapy

Hand-eye coordination

Scar and pain management

Work conditioning or work hardening to help patients return to work.

Activities of daily living

Fine and gross motor skills

Use of adaptive or assistive devices like wheelchairs

Post-surgical or post-injury safety education

Fall prevention
Talk to our occupational therapists to get an individualized therapy care plan designed to regain your function, meet your goals, and improve your quality of life.
If you are struggling with daily tasks because of a musculoskeletal injury or a previous orthopedic surgery, our occupational therapists can help.
The Occupational Therapy Team at Pinnacle also includes Certified Hand Therapists or CHTs. CHTs are therapists who have a minimum of 5 years of clinical experience and 4,000 or more hours in direct hand therapy practice. These therapists pass a comprehensive test of advanced clinical skills and theory in upper quarter rehabilitation and demonstrate continued professional development and competency.
To contact Rehabilitation Departments at our various locations, please call:
You may also fill out our online contact form to make an appointment.
The material contained on this site is for informational purposes only and DOES NOT CONSTITUTE THE PROVIDING OF MEDICAL ADVICE, and is not intended to be a substitute for independent professional medical judgment, advice, diagnosis, or treatment. Always seek the advice of your physician or other qualified healthcare providers with any questions or concerns you may have regarding your health.