Thanks for printing! Don't forget to come back to Pinnacle Orthopaedics for fresh articles!

Nicolas Marine/Arthroscopic Shoulder Surgery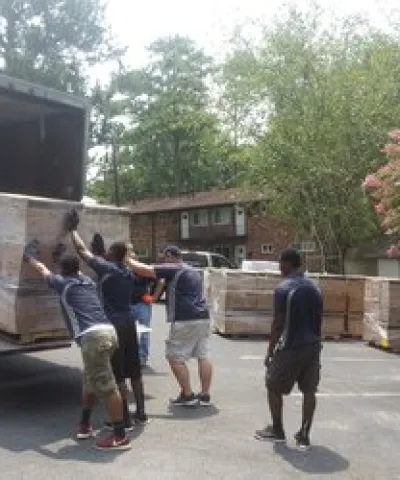 Dr. Bonnaig's patient, Nick Marine
Nicolas Marine came to Pinnacle with severe pain in his right shoulder. He is a plumber and was doing some heavy lifting when he felt a sharp tearing in his shoulder. It hurt more when he raised his arm. He had been treating the pain with cortisone injections, physical therapy and anti-inflammatory medicine but there was no improvement. He met with Dr. Nicolas Bonnaig and was diagnosed with a labrum tear, partial tear in the rotator cuff and a complete rupture in his biceps tendon. Dr. Bonnaig discussed different options and Mr. Marine decided to proceed with surgery.
A couple of weeks later, Mr. Marine had arthroscopic surgery to repair his injured shoulder. Arthroscopic surgery was performed to remove some arthritis at the end of his collarbone as well as a bone spur impinging on his rotator cuff. Three weeks after surgery, he was not in pain and began physical therapy. After about three weeks of Physical Therapy and four weeks of limited movement, he was able to go back to work full time as a master plumber with full mobility and no limitations!
Mr. Marine says of his experience with Pinnacle…
"I have been to many doctors in search of one with a good bedside manner and who doesn't keep you locked up in waiting rooms. Dr. Bonnaig is very knowledgeable and great to talk with. He respects my time and all appointments that I have had with him, he never kept me waiting like many other doctors. My shoulder surgery went better than expected and I didn't need as much therapy as we first thought. When speaking to others who have used other 'procedure methods', they seem to have a lot more problems, lost time from work and had months of return visits. Dr Bonnaig is an amazing surgeon and I'm so glad he performed my surgery. He has worked on two other veteran friends of mine and we all admire him greatly!"
"Dr Bonnaig is an amazing surgeon and I'm so glad he performed my surgery."