How Physical Therapy Can Help the Athlete in You
Whether you are a professional athlete, or simply someone who enjoys their sports, you may have already experienced the misfortune of a sports injury. If so, then you will know that feeling of being desperate to get back to full health and practicing your sport. While some health practitioners disagree about the best way to do this, they all agree on one thing: Physical therapy is one of the best treatment methods following sports injury. This post aims to explain why.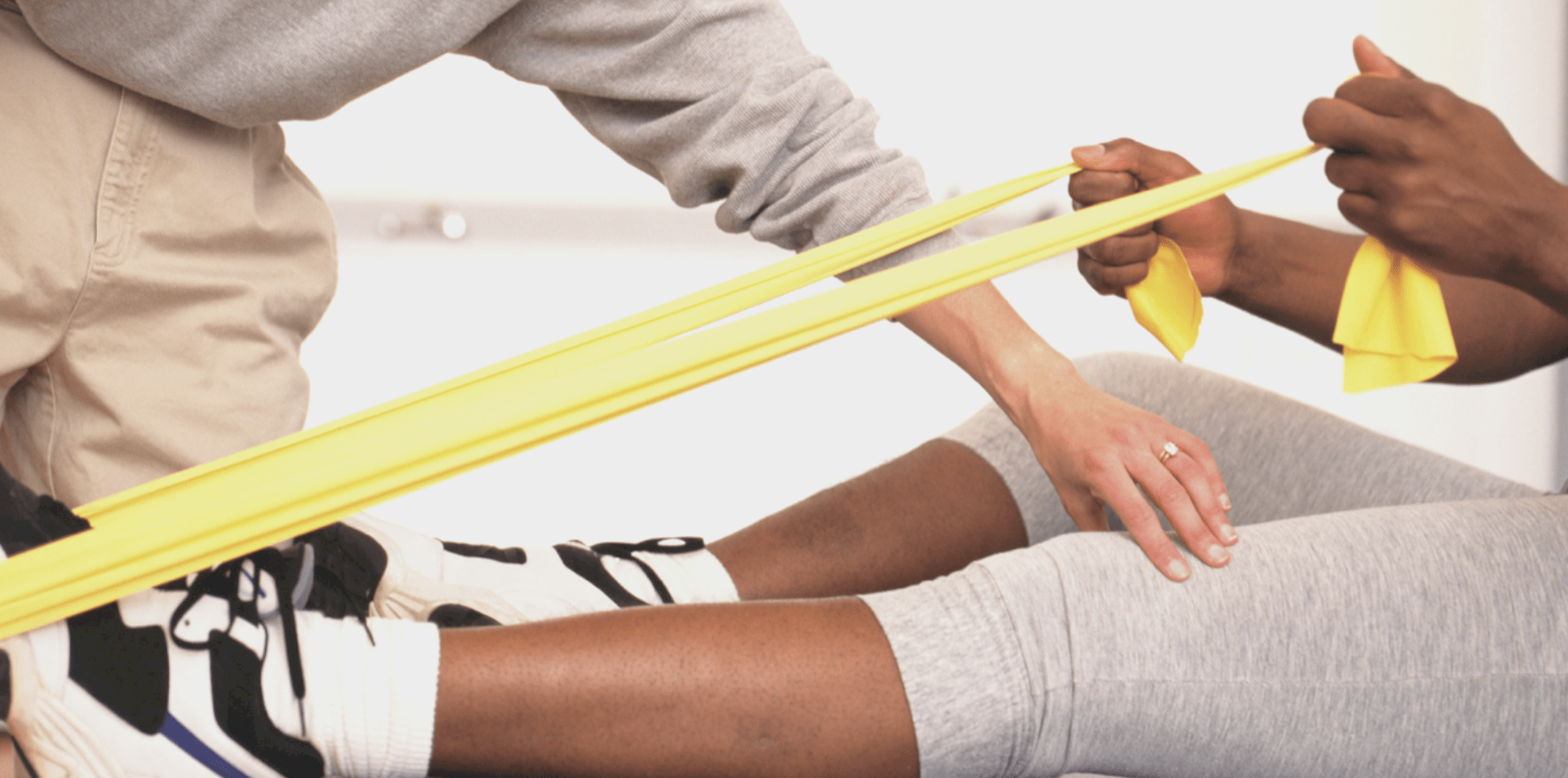 Physical Therapy Programs For Injury Recovery
Physical therapy specifically targeted to treating sports related injuries can have excellent outcomes. A well-designed program can get you back on the court or field, often returning you back to your pre-injury condition.
Physical therapy for injury recovery focuses on strengthening key muscle groups that may have been impacted by the injury. Specific, proven exercises that encourage the flow of oxygenated blood to the area can help to expedite recovery.
Though rest is beneficial immediately after injury, beginning an appropriate exercise program can lead to better outcomes. For example, even following total joint replacement surgery, patients are often advised to start their physical therapy program early, which has been shown to lead to better surgical outcomes in terms of range of motion.
Physical Therapy supervised by an Orthopedic Surgeon
Of course, the first rule of medicine is to do no harm. The same applies to physical therapy. Physical therapists must take great care not to exacerbate the injury, nor cause any new injuries. As such, the exact type of physical therapy program will depend on your specific injury. Because these injuries can often be serious, and often involve orthopedic fractures, it can be helpful for any physical therapy treatment plan to be overseen by an orthopedic surgeon. For this reason, receiving physical therapy at an orthopedic center, such as Pinnacle Orthopaedics, is usually the preferred option for athletes. Orthopedic surgeons and their clinical staff have extensive experience diagnosing and treating sports-related injuries and can assist physical therapists with designing a specific program, personalized to your individual needs.

I Was Hoping Surgery Would Heal My Injury… Why Do I Need Physical Therapy?
If you are an athlete who had surgery following a sports related injury, then you will already know that surgery is just one part of the treatment program. Post operative physical therapy constitutes another. Recent innovations in this type of PT can help athletes recover rapidly during the early period after surgery.
Full participation in a physical therapy program is one of the best steps you can make to have a healthy recovery. After an operation, the areas that were operated upon might be weak. For athletes to get back to a pre-surgical state, an individualized physical therapy plan should be initiated.
In What Other Ways Can Physical Therapy Help Your Athletic Performance?
Often there is an underlying cause of pain and discomfort. Mechanical errors can be the reason for an injury, and if not corrected, it can increase the likelihood of recurrence. Physical therapy can help to address the underlying biomechanical causes of injury.
For example, a hip issue may be putting excess stress on your knees, or your running stride may be causing injury to the discs in your spine. Physical therapy can help you find effective ways to correct these concerns to return to sport safely.
Why is Physical Therapy Important for Injury Prevention?
Many athletes make the mistake of training exclusively for their sport. Off-season time is dedicated to developing only the muscles that will help them excel in their chosen sport. As a result, you have strong muscle groups and others that are weak.
When you have an imbalance, you are more prone to injuries such as sprains and strains. Physical therapists can help athletes develop a reliable cross-training program that balances out the muscle groups appropriately.
Developing muscle groups correctly throughout the body will help you prevent future injury. Physical therapy is great for after injury and surgery, but it is also an investment to keep you playing in the first place.
The best Orthopedics near me
- How Pinnacle Orthopaedics Can Meet Your Physical Therapy Needs
At Pinnacle Orthopaedics clinic, our licensed physical therapists and physical therapy assistants work with our physicians to develop a treatment plan that will leave you feeling confident. We are experienced working with athletes and are sure we can help you prevent injury, address pain, or maintain athletic performance in your sport.
Pinnacle Orthopaedics offers five office locations for physical therapy and sports rehabilitation:
Contact us for an appointment or call with any questions you may have surrounding athletics and physical therapy. We hope to meet you soon.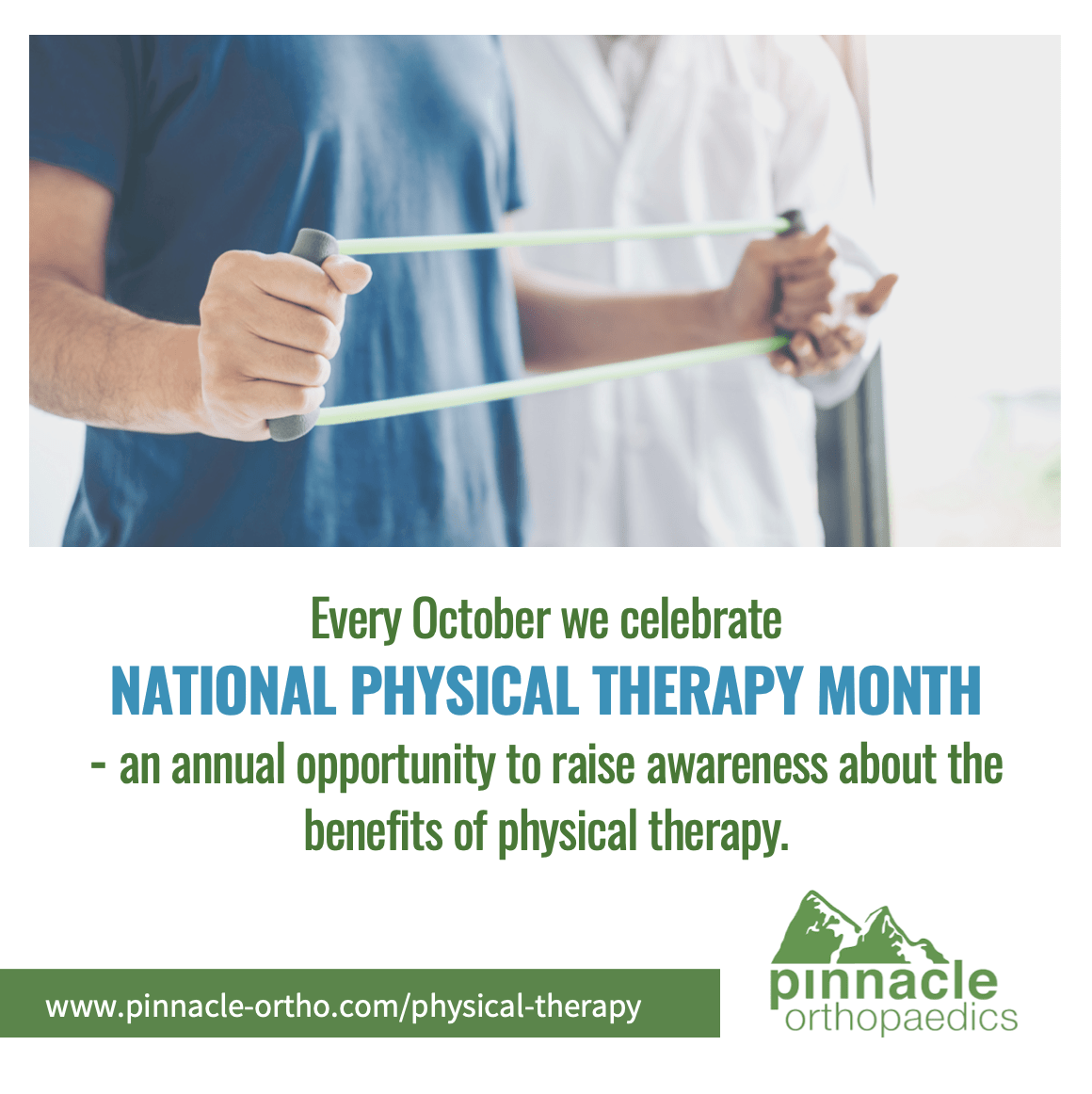 The material contained on this site is for informational purposes only and DOES NOT CONSTITUTE THE PROVIDING OF MEDICAL ADVICE, and is not intended to be a substitute for independent professional medical judgment, advice, diagnosis, or treatment. Always seek the advice of your physician or other qualified healthcare providers with any questions or concerns you may have regarding your health.