Thanks for printing! Don't forget to come back to Pinnacle Orthopaedics for fresh articles!

Cindy Cook/Knee Arthroscopy w/ Partial Medial Meniscectomy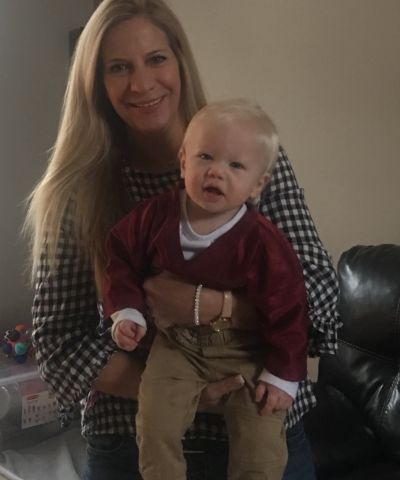 Dr. Burris' patient, Cindy Cook
Woodstock resident Cindy Cook experienced first-hand the expertise of the Pinnacle Woodstock Surgery Center. She had been having knee pain for some time and was unable to extend her leg comfortably. The pain was gradually developing along her knee cap. She went in to see Dr. Brandon Burris at the Woodstock office. Her diagnosis was a medial meniscus tear. She would need to have a procedure to repair the tear called a knee arthroscopy with a partial medial meniscectomy. This is a procedure that can be done in our outpatient surgery center and takes about 20 minutes. Her surgery was set for 8am and she was in and out of the facility in no time.
"It felt like I was going to a regular appointment at a doctor's office. The staff made me feel so comfortable and relaxed. I had no idea that it was so quick and easy or I would have had this repaired much sooner."
- Cindy Cook (patient)