Thanks for printing! Don't forget to come back to Pinnacle Orthopaedics for fresh articles!

Patient Stories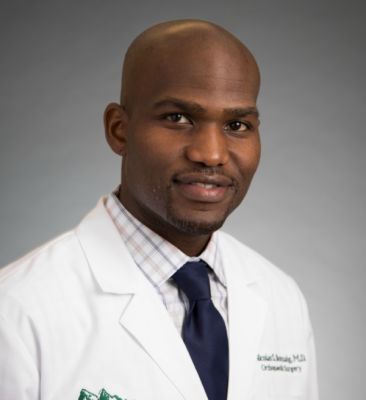 Physician:

Nicolas S. Bonnaig, M.D.

Nicolas Marine came to Pinnacle with severe pain in his right shoulder. He is a plumber and was doing some heavy lifting when he felt a sharp tearing in his shoulder. It hurt more when he raised his arm. He had been treating the pain with cortisone injections, physical therapy and anti-inflammatory medicine but there was no improvement. He met with Dr. Nicolas Bonnaig and was diagnosed with a labrum tear, partial tear in the rotator cuff and a complete rupture in his biceps tendon. Dr....

Read More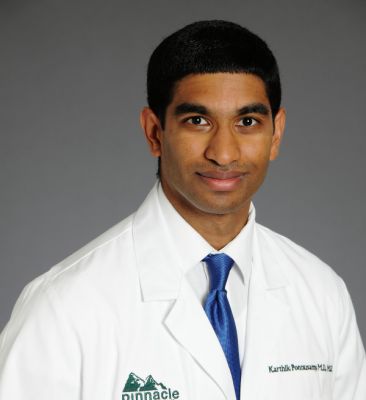 Physician:

Karthik Ponnusamy, M.D., M.S.E.

Cynthia Pool came to Pinnacle Orthopaedics in October of 2017 with pain in her left knee. She had been diagnosed with Rheumatoid Arthritis when she was a child but this pain had started about two years ago. It was mild at first but gradually started getting worse. Her pain and stiffness occurred when walking, bending, twisting or going down stairs. There would also be a "catching or popping" that would sometimes happen and then her knee would lock up. She also had occasional...

Read More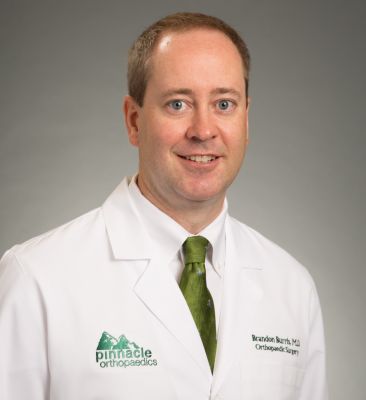 Physician:

Brandon Burris, MD

Woodstock resident Cindy Cook experienced first-hand the expertise of the Pinnacle Woodstock Surgery Center. She had been having knee pain for some time and was unable to extend her leg comfortably. The pain was gradually developing along her knee cap. She went in to see Dr. Brandon Burris at the Woodstock office. Her diagnosis was a medial meniscus tear. She would need to have a procedure to repair the tear called a knee arthroscopy with a partial medial meniscectomy. This is a...

Read More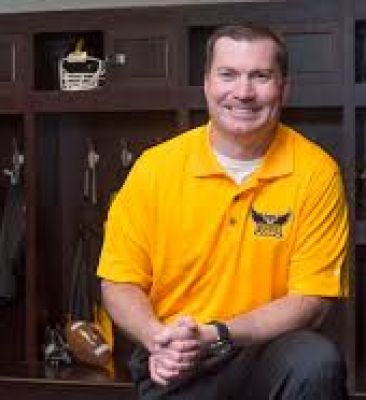 :
As the team physicians for KSU, Pinnacle sees a variety of injuries. So when KSU Head Football Coach, Brian Bohannon started having pain in his right leg in the Spring of 2017, he knew exactly where to go. He had numbness and weakness and had difficulty sitting and fully extending his leg. He visited with the Pinnacle Team Doctor and then with the Pinnacle Physiatrist. It was determined that this pain was from repetitive use. He had had a lumbar epidural steroid injection but was still in...
Read More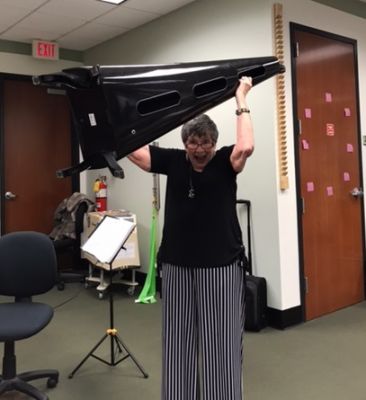 Physical Therapist:

Jamey Abbott, OTR/L, CHT

Patient: Elizabeth Whitton/Rehabilitation Elizabeth Whitton is a musician who plays the harp for patients in the hospital and hospice care. While in Florida, she fell and crushed her right arm and fractured her elbow. She had surgery in Florida to repair her arm and then came to Pinnacle for rehabilitation. Claire was Ms. Whitton's therapist. "Claire was very thorough but thoughtful. It was painful but successful! She encouraged me at every stage of treatment and...

Read More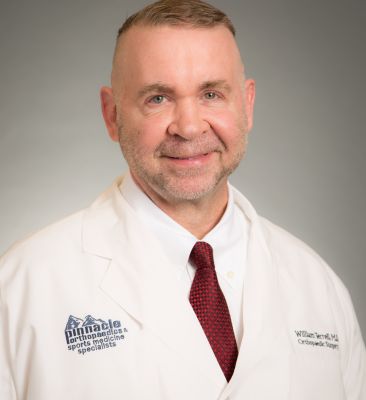 Physician:

William Dean Terrell, M.D.

Patient: Sandy Faye Taylor/Limb Lengthening and Deformity Repair Sandy Faye Taylor came to see Dr. Terrell after many, many visits with other physicians. She had a leg deformity that prohibited her from standing upright and level. Her legs were different lengths and her knee bent incorrectly. Most people think of an orthopaedic doctor as the doctor one goes to for a broken arm or a fractured hip. However there are many specialties within orthopaedics. Limb...

Read More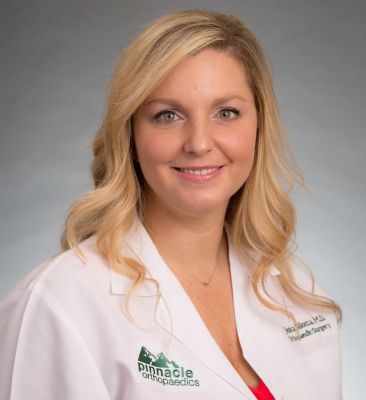 Physician:

Jessica C. Bilotta, M.D.

Jacob Laconi/Partially Dislocated Shoulder Kristin Laconi, brought her son, Jacob, 11, to Pinnacle after he showed off the "trick" he could do with his shoulder. Jacob is a typical active pre-teen who plays basketball and golf. Presumably, as a result of playing those sports, his shoulder began to pop out of place...thus the "trick." His mother shares her experience with Pinnacle ... Pinnacle Senior Partner, Dr. Paul Payne examined Jacob and determined that he...

Read More
Physician:

Michael L. Kuczmanski, M.D.

Dick Travis/Torn Rotator Cuff, Bicep Tear In February, my husband, Dick Travis, was injured while riding a snow mobile in Jackson Hole, Wyoming while visiting our daughter. It was the second day of our trip and we decided to take a snow mobile adventure ride, which we had done many times before. On this day a blizzard set in making the trail extremely hard to follow. As the storm continued, visibility worsened causing Dick to veer off the trail down a deep, snow-covered slope. As the snow...

Read More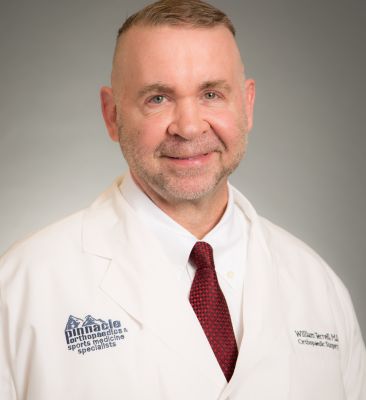 Physician:

William Dean Terrell, M.D.

Mohammad Mustafa/Limb Lengthening Mohammad Mustafa has lived more than half of his seven years with a crippling, chronic bone infection that has made his left leg four inches shorter than his right. In his home of northern Iraq, Mohammad has already undergone 12 operations. The next treatment for him there would have been amputation of his leg starting at the hip. "We had lost hope," said Mohammad's father, through an interpreter. After so many surgeries and still the same,...

Read More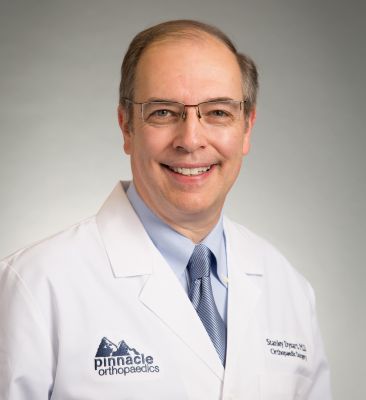 Physician:

Stanley H. Dysart, M.D.

Patient: Joan Martin/Total Knee Replacements At age 57 my knees began to hurt and affect my lifestyle negatively. I tired easily when shopping or walking and wanted to sit down frequently. When Dr. Stanley Dysart of Pinnacle Orthopaedics became my doctor, he suggested synvisc shots in both knees. The shots gave me relief for several years. However, Dr. Dysart advised I had little cartilage left in both knees and suggested total knee replacement. I scheduled total knee...

Read More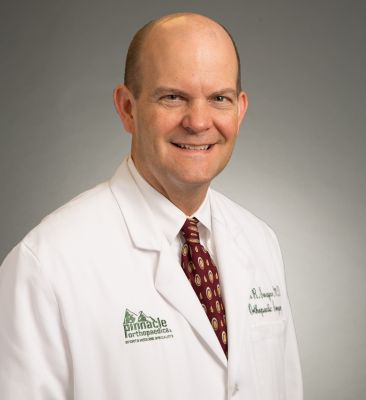 Physician:

Alan Swayze, M.D.

Patient: Keith Anderson/Motorcycle Accident On a beautiful April spring day, I was tooling along, enjoying the countryside, feeling the power of the motorcycle underneath the seat. I came to a stop behind a car that was making a left turn into a gas station. I was waiting with my foot on the ground when I was slammed from behind by a car that was going 45 miles per hour. I wondered why the stars were out in the middle of the day. Why can't I move my arms or legs? I must be dreaming....

Read More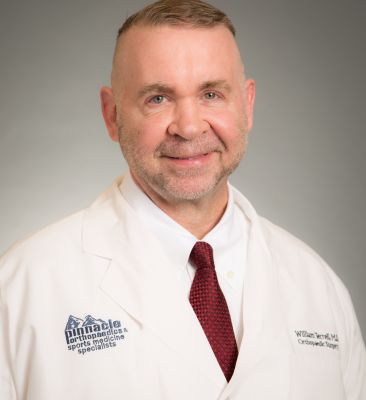 Physician:

William Dean Terrell, M.D.

Patient: George K. Roberts/Leg Trauma George K. Roberts has been in the armed forces for the past 26 years. The last year was spent in Iraq defending our freedom by fighting terrorists. There he was hit by mortar fire and dogged many bullets while trying to simply stay alive. He came home to fight a bigger battle and a sharper bullet. While horseback riding at his home in Ranger, Georgia, he was thrown off his horse severely crushing his right leg. After calling 911, he was taken by truck...

Read More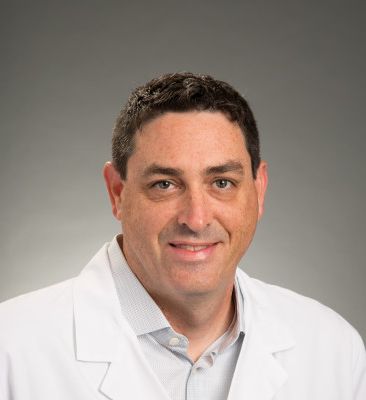 Physician:

Michael L. Kuczmanski, M.D.

Patient: Shannon Mallory/Torn ACL So what happens when a weekend warrior gets sidelined with an injury? That was the question Shannon Mallory was asking when he was injured playing soccer in November 2012. Shannon is a right mid-fielder for a team in an adult soccer league. He was injured in a game when he collided with an opponent as both were going for the ball. He heard a "pop" in his knee. The collision of the two players tore ligaments in Shannon's knee...

Read More